Are you looking for best BPO company in Ahmedabad?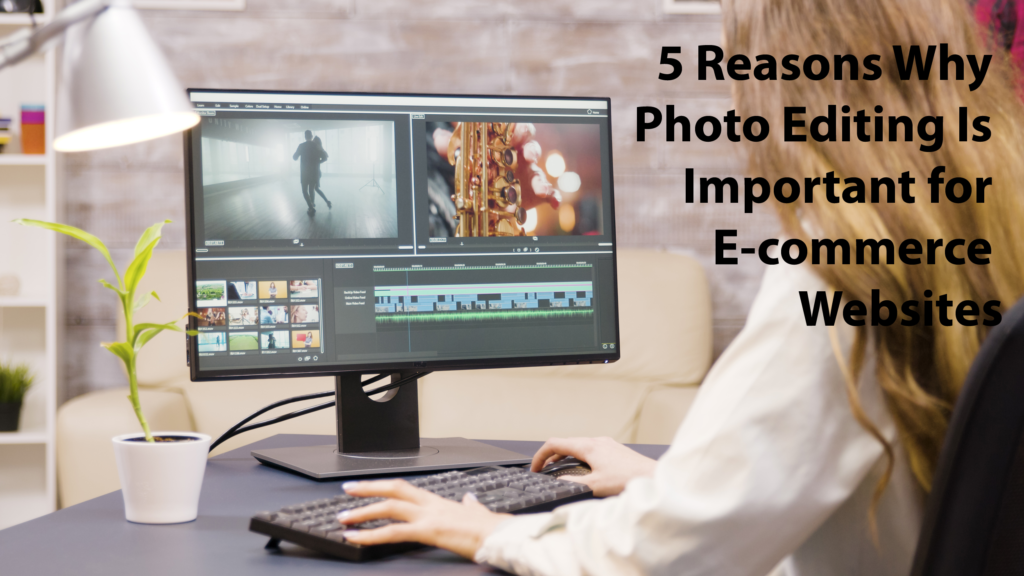 Do you know which is the most enticing element that influences the visitors to make a purchase decision? It is a product image. To enhance the eCommerce business in this competitive market, a unique and easy-to-understand product image is necessary to let the visitors see and feel the actual product. That is where the concept of photo editing comes into the picture.
Believe it or not, today majority of buyers make a decision to purchase a product after getting influenced by the pictures of the products. You might have been influenced while shopping online.
In this article, we cover the top 5 reasons why you need Product Photo editing and how it is important to increase your eCommerce business.
Helps to Build a Brand:
Branding building is of utmost importance to run a business for a long time. Photos are one of many important brand-building elements that brings awareness to people. Every eCommerce business invests its time & effort in product photo editing including the patterns, color shades, cropping, angles, and more. It is the best recollection of the shoppers to know about the products in a better way. This makes the customers confident to buy your products.
Make Significant Hikes in Product Sales:
A business needs a clear, easy-to-understand, and high-quality image to showcase its products to visitors online. This can be done using eCommerce image editing. By giving a good touch to the product image, you can entirely change the quality of an image to make it available for the public to let buyers see and feel the product. This is the most iconic way to make a significant hike in sales.
Social Media:
Today, social media platforms are the most prominent channels to promote products in the eCommerce world. With social media, it is easier to manage the brands and customers in an engaging manner and increase sales at a rapid pace. By performing the photo retouching before making it available to users, you can give a better start over your competitors in the online shopping industry.
Customization of Images:
The eCommerce product advertisement is quite different than the digital advertising and thus it could be different in terms of mobile, social media and content marketing, etc. With highly professional image editing, you can customize the photos to make some impact on varied platforms. In a simple way, image editing is a good way to enhance the rank & reputation of eCommerce sites to the next level.
Enhance Efficacy with Improve re-usability of Product Images:
Keep using the retouched and edited images for a variety of uses is a core benefit of eCommerce photo editing. You can use the images for various purposes by joining multiple images together to enhance the impact level. In short, the more enticing and appealing product photos, the more chances to grab the attention of visitors.
Find the Right Resources:
After knowing the importance of photo editing in the eCommerce business, the very next question is to find the right resource who can provide eCommerce image editing services to convert your amateur image into an enticing product image. UniWorld Outsourcing is there to enhance your eCommerce business through professional photo editing services. Contact us to start a conversation.